Inch by Inch
Putting You in Control (of Controls)
---
Hello, everyone!
This update brings a number of improvements, many of which are based on your feedback:
Crouching
Rebind keys in the settings, to customize controls
Optionally show a reticle at the center of the screen
Rotate objects
New "Formula" option
Some bugfixes...
Keyboard Settings
In the keyboard settings you can change the key bindings of the game's controls: This is especially useful, if you are playing with a keyboard layout that's not QWERTY/QWERTZ!
To change a key, simply click on the existing entry and press whatever key/button you want to assign to that control!
(Use the ESC to abort key assignment.)
Please note: You can assign each key/button only once. When assigning one that's already in use, the old assignment will be cleared. Also, you can change the assignments of Use and Carry (Hold), which are assigned to left and right mouse buttons, by default. However, the ingame HUD does not reflect any changes to these controls, currently!

Rotate Objects
When holding an object, you can now rotate it by pressing R (by default) and moving the mouse. This can be very helpful when arranging objects!
Formulas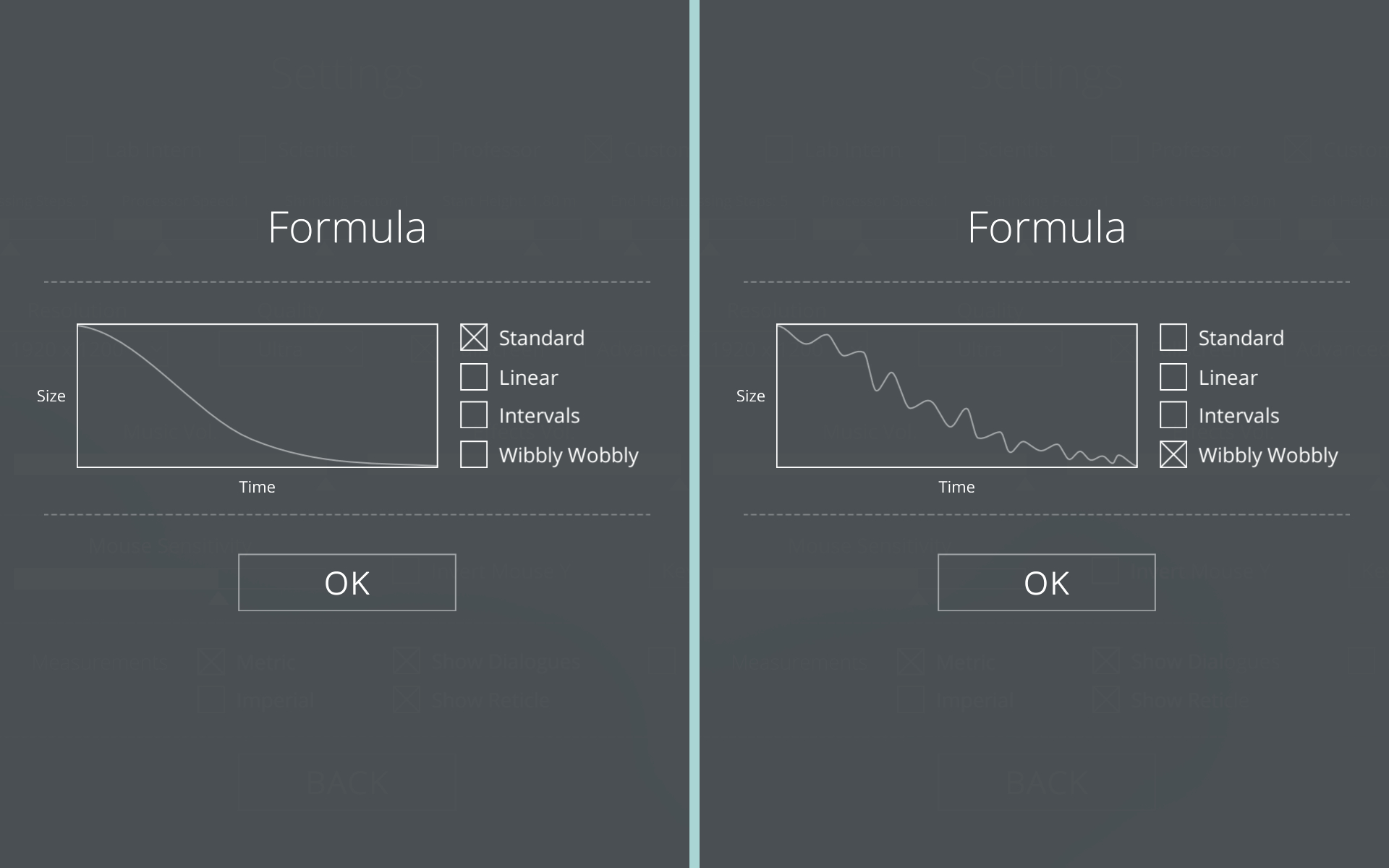 In the sandbox mode and the custom difficulty settings you will now find a new option titled Formula. This option allows you to change how the player's shrinking progresses over time. There are currently four different formulas/curves you can chose from:
Standard (Default)
Linear
Intervals
Wibbly Wobbly
Thank you!
We hope you enjoy the updates and want to thank you all for your continuous support and positive feedback!

Also, we're absolutely blown away itch.io chose to feature our game – thank you so much!